What's in store for Melina in 2012?
Welcome to the very first issue of the MeliNation blog, and I'm going to discuss what the future of this year will hold for our Prima Diva, Melina! So far she's found success in some different wrestling groups such as WSU and WWFX and both have had crowds reacting to Melina greatly. She's also started appearing on the AfterBuzzTV show which has so far also been successful. But what do we want to see Melina do? Well unfortunately one of our most anticipated things Melina vs. Kharma doesn't look likely which is disappoint as it could've been one of the best matches ever, but Melina seems to be able to pull of great matches with her friend Jillian. So what do you think? Who would you like to see Melina wrestle this year?


--мρ~мєℓιηαρєяєz~мρ 22:04, February 9, 2012 (UTC)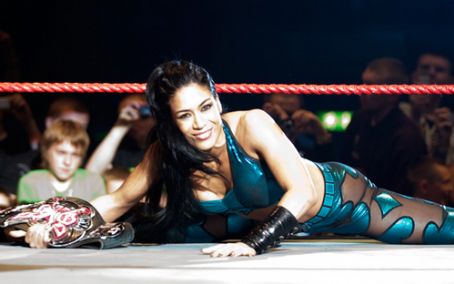 Community content is available under
CC-BY-SA
unless otherwise noted.